Physical Therapy Center - Belleview
The Belleview facility specializes in Orthopedics, Sports Medicine, and Vertigo.
Services offered at the Belleview center include:
Physical Therapy and Rehabilitation
Sports Medicine
Specialties
Orthopedics

Back to Golf

Industrial Rehab

Vertigo
Joint Pain
Dizziness and Balance Issues
Low Back & Neck Pain
5925 SE Abshier Blvd
Belleview, FL 34420
352-307-1200
352-307-7812 f
Monday – 7:00 AM to 6:00 PM
Tuesday – 7:00 AM to Noon
Wednesday – 7:00 AM to 6:00 PM
Thursday – 7:00 AM to Noon
Friday – 7:00 AM to 6:00 PM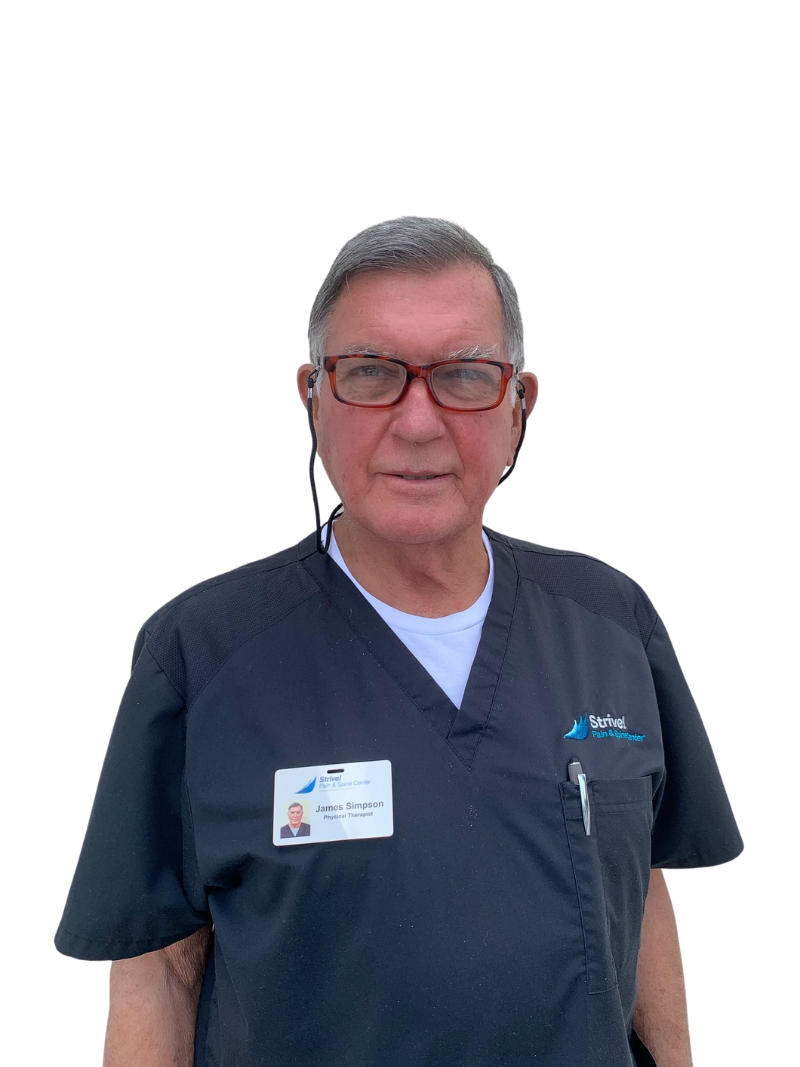 James Simpson, PT
Physical Therapist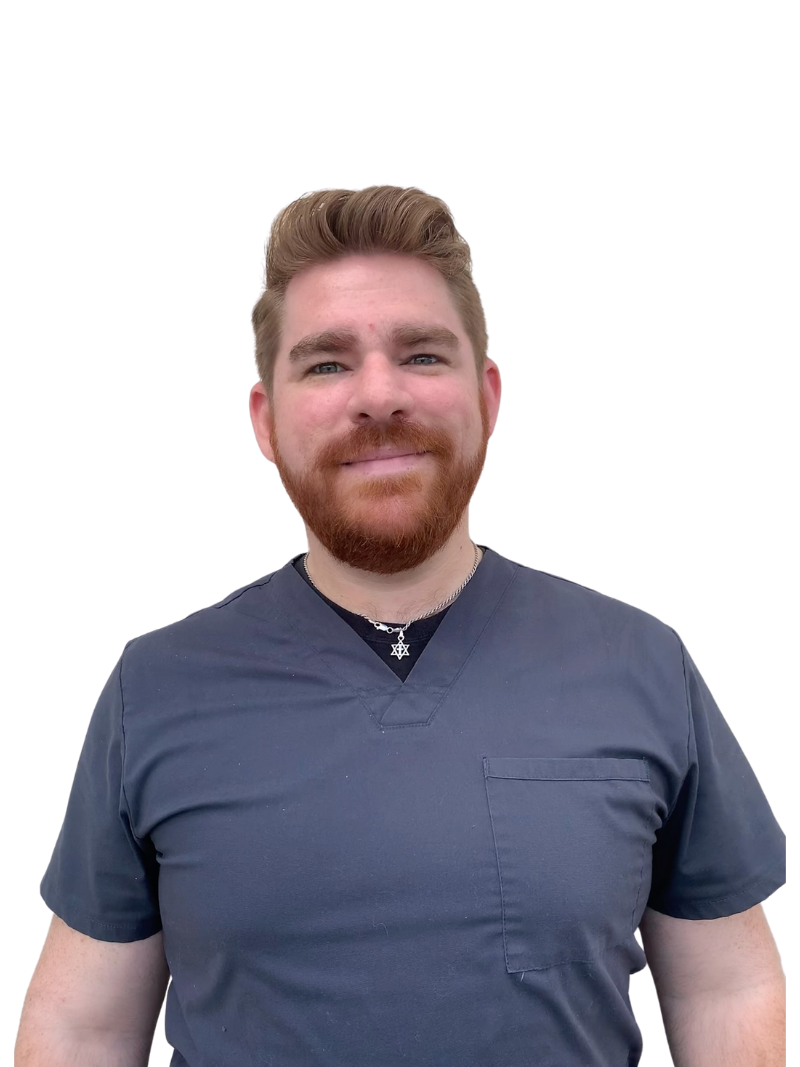 Jonathan Simon, PTA
Physical Therapist Assistant
James Simpson, PT
Physical Therapist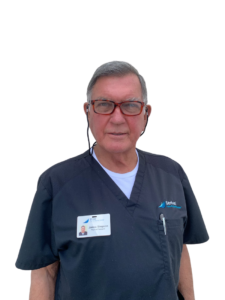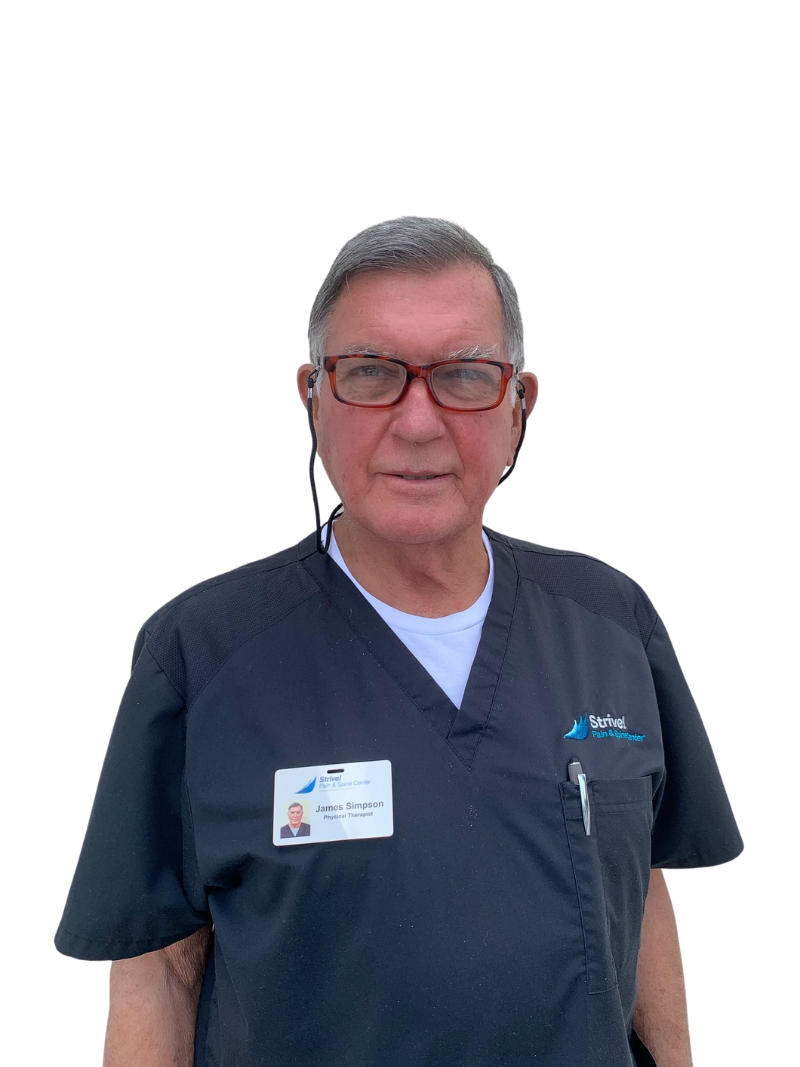 Experience
Over 40 years of experience in physical therapy
Self-employed owner of outpatient orthopedic clinic -15 years
Ten years as clinical director of workers compensation therapy clinic
Fifteen years as administrator of United Cerebral Palsy affiliates
Teaching FPTA approved continuing education courses for PT and PTA:
Diagnosis and Treatment:
Low Back Pain
Cervical Pain
Balance / Dizziness
Shoulder Pain
Professional interests include self-studies in the following areas:
Motion impairment categories for the entire body
Low back extension strength and endurance assessment protocol
Development of strength and endurance norms for all joints
Clarification of physical therapy diagnosis.
Hobbies and Personal Interests
Certification in Back to Golf
Credentials
Graduated from Taylor college in 2017 and has been with Strive! ever since.
Experience
Experience in aquatic, pediatric, inpatient, and home health physical therapy setting.
Hobbies and Personal Interests
Guitar teacher for 6+ years
Former chef and culinary competition state champion.
Enjoys wood working and spending time with my beautiful wife and daughter in my free time.
Jonathan Simon, PTA
Physical Therapy Assistant