Physical Therapy Center - Belleview
The Belleview facility specializes in orthopaedics, occupational medicine, and fibromyalgia.
Services offered at the Belleview center include:
Physical Therapy and Rehabilitation
Occupational Medicine
Sports Medicine
Specialized Hand Therapy
In addition, Strive! for Life Health & Fitness Centers adjoins the Belleview Clinic offering a full line of both resistive and cardiovascular equipment, massage therapy, personal training, post-rehab care, and nutritional counseling.
Specialties
Orthopaedics

Industrial Rehab

Fibromyalgia

Massage Therapy

Wound Care

Pre-Employment Assessment

Health & Fitness Center
5925 SE Abshier Blvd
Belleview, FL 34420
352-307-1200
352-307-7812 f
Monday – 7:00 AM to 6:00 PM
Tuesday – 7:00 AM to Noon
Wednesday – 7:00 AM to 6:00 PM
Thursday – 7:00 AM to Noon
Friday – 7:00 AM to 6:00 PM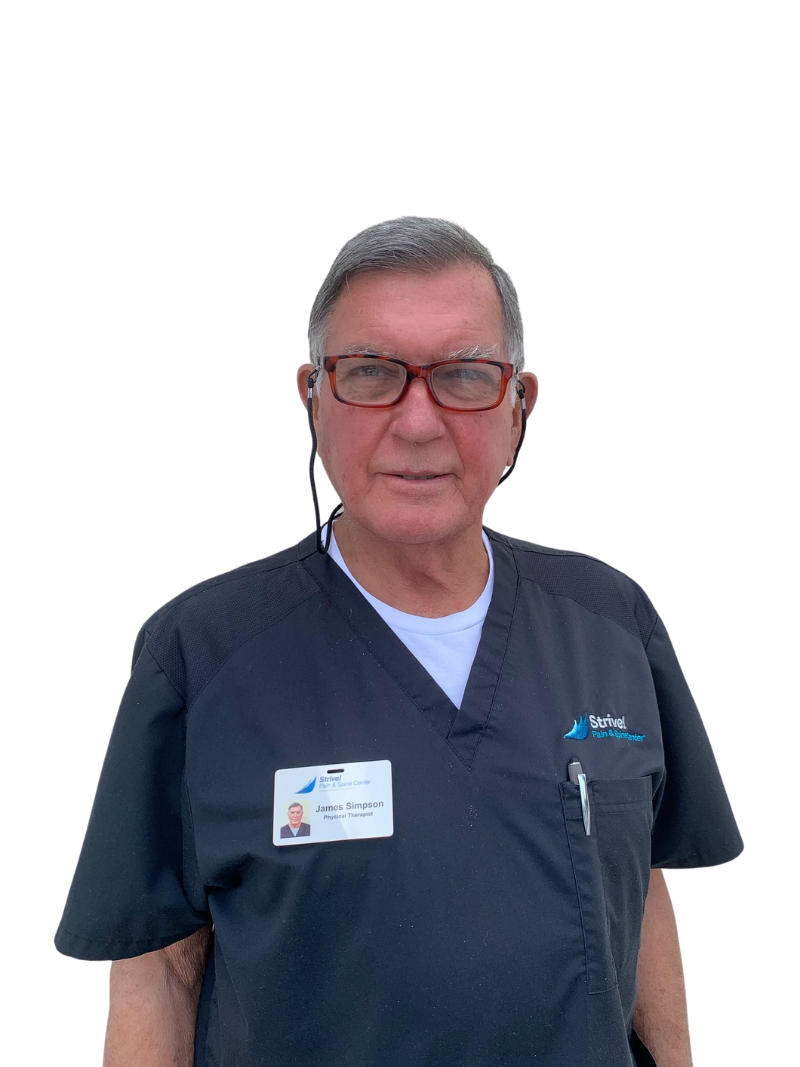 James Simpson, PT
Physical Therapist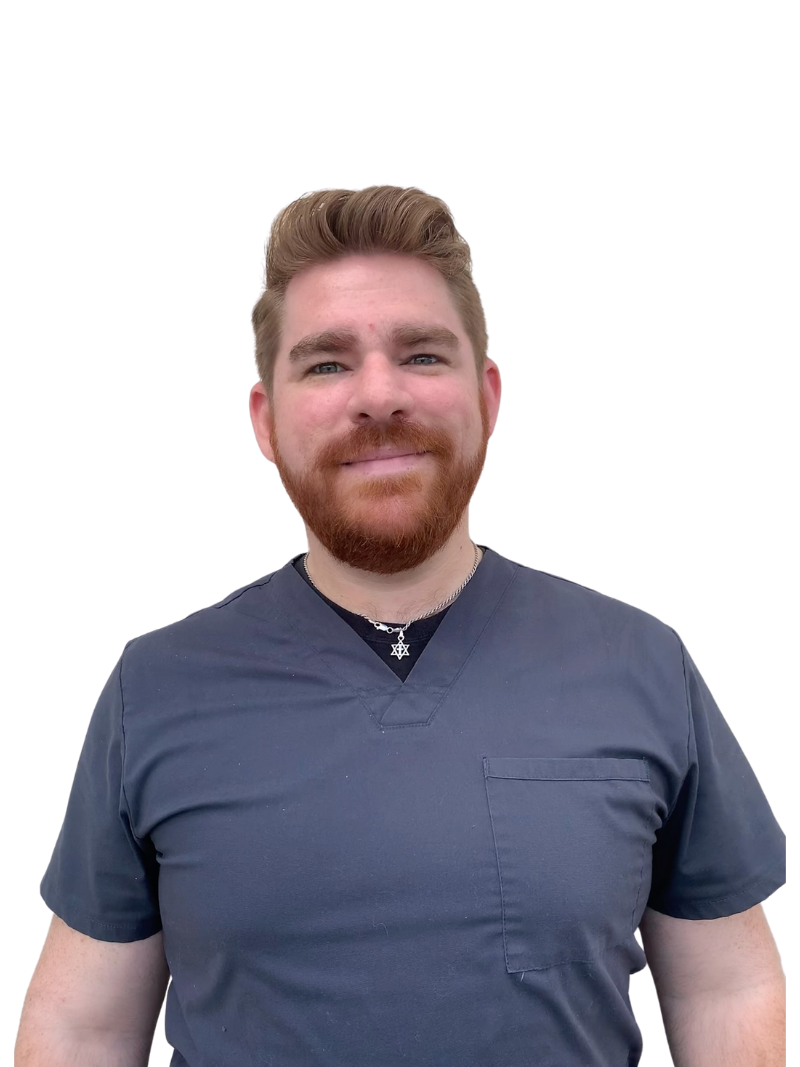 Jonathan Simon, PTA
Physical Therapist Assistant
James Simpson
Physical Therapist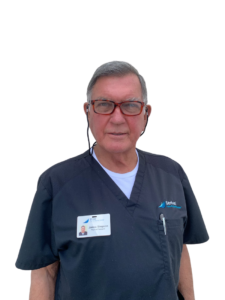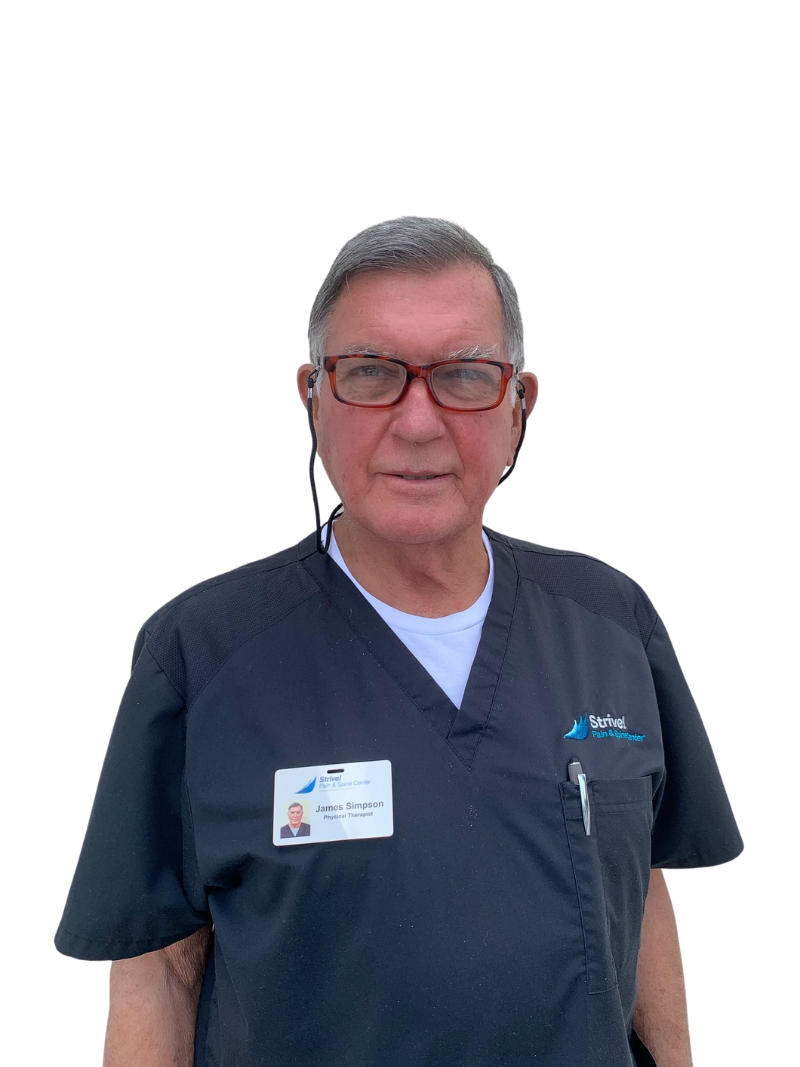 Over 40 years of experience in physical therapy
Self-employed owner of an outpatient orthopedic clinic for fifteen years
Ten years as clinical director of workers compensation therapy clinic
Fifteen years as administrator of United Cerebral Palsy affiliates
Professional interests include self-studies in:
Low back impairment categories
Low back extension strength assessment
Development of strength and endurance norms
Clarification of physical therapy diagnosis
Certification in Back to Golf