The West Marion Health & Rehabilitation Center is located on the grounds of the West Marion Community Hospital and within the West Marion Medical Offices Plaza. This 3,600 square foot outpatient facility offers outpatient physical therapy, occupational therapy, and specialized hand care, and speech therapy.
We also staff and manage the physical rehabilitation department at West Marion Community Hospital, providing specialized care to the hospital's inpatient population.
Specialized Services Include:
Certified Hand Care
Balance and Fall Prevention
General Musculoskeletal Pain and Injury Management:

Spine
Neck
Joints
Upper and lower extremities

Sports Medicine – including management of equestrian-related injuries
Neurological Rehab including CVAs, Spinal Cord, and Brain Injuries
Prosthetic Training and Rehab
Wound Care
Industrial Rehab
Vertigo
7470 SW 60th Ave. Rd.
Ocala, FL 34476
352-873-3058
352-873-3726 f
Monday – Friday
7:00 M to 6:00 PM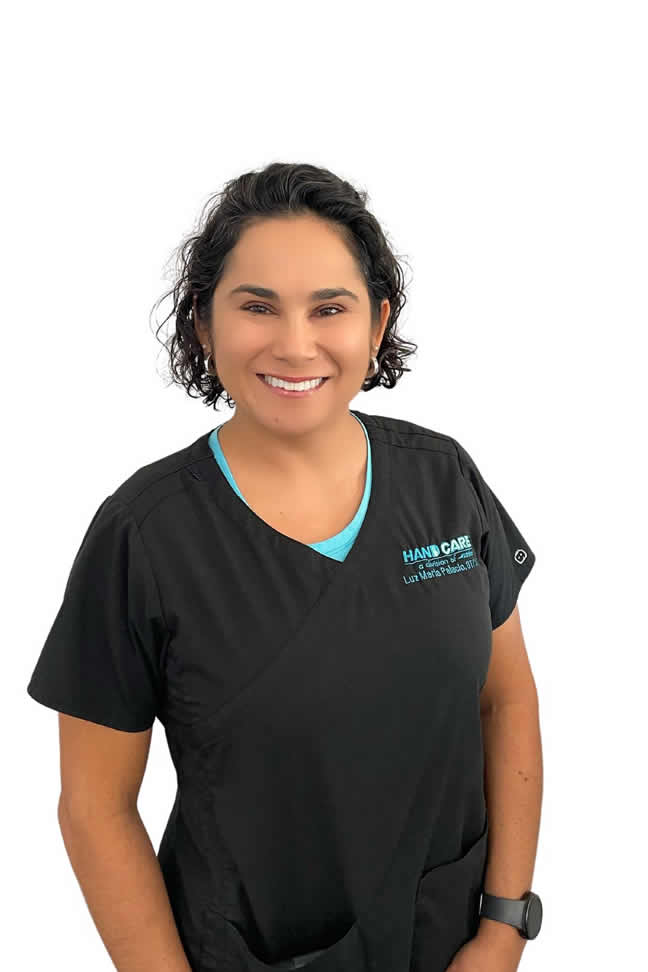 Luz Maria Palacio, OT
Occupational Therapist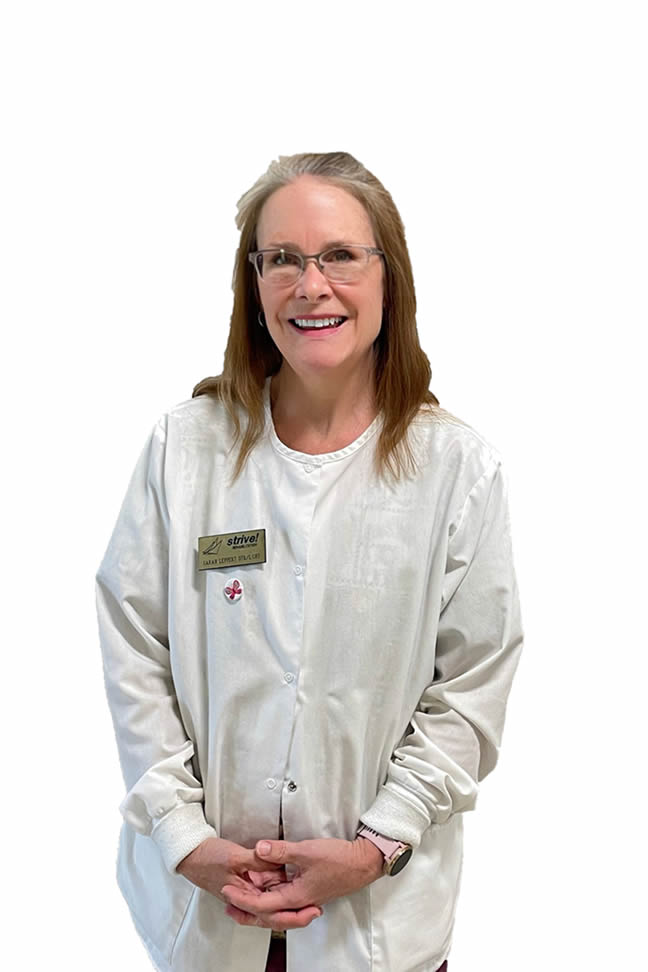 Sarah Leppert, OT
Occupational Therapist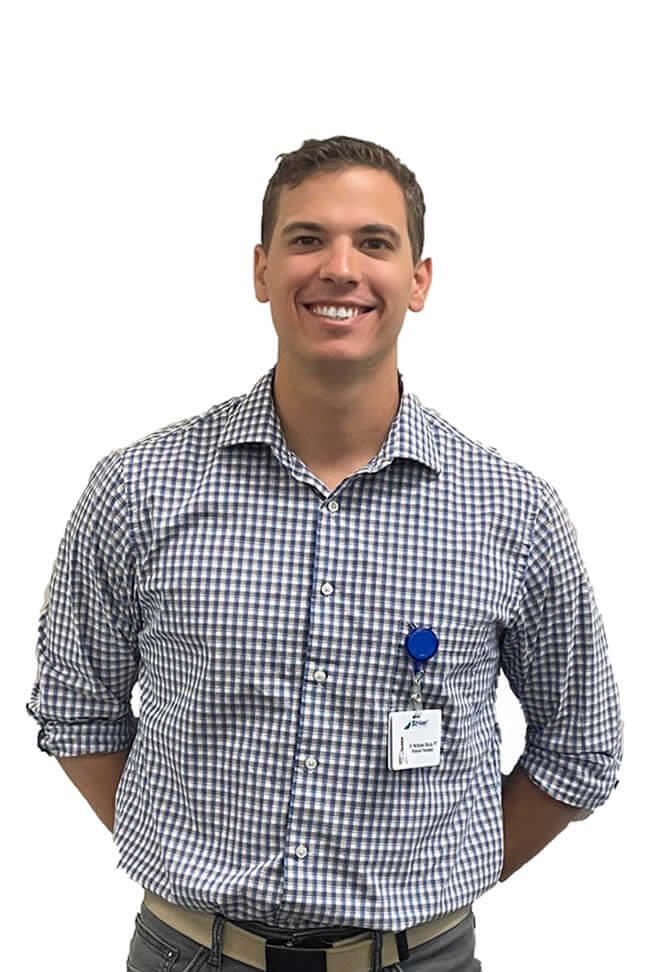 Nick Ricca, PT
Physical Therapist, Clinic Director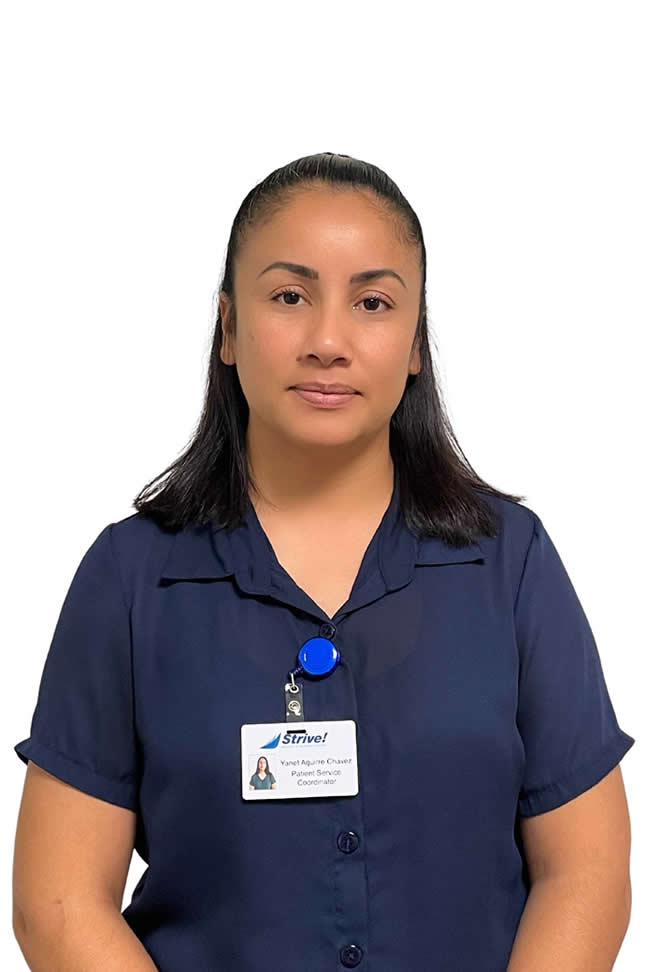 Yanet Aguirre Chavez
Patient Services Coordinator
Credentials
2017 – Bachelors of Science in Athletic Training- University of Florida
2021 – Doctorate of Physical Therapy- University of St. Augustine.
2021- Barbell Rehab Method Certification to coach and train in weightlifting techniques
2022- Blood Flow Restriction Certification to aid in muscle adaptation and recovery pre or post injury
Experience
Background as an Athletic Trainer from the University of Florida (GO GATORS) "I was able to work as an AT for the University Athletic department serving Division one athletes, Olympic athletes, and high school athletes in Gainesville, FL."
Previously worked for Brooks Rehabilitation as an outpatient physical therapist where he began to develop a sports program serving colleges and high schools in Volusia County.
Hobbies and Personal Interests
Traveling
Sports and Recreation
Enjoys spending time with my family, including his beautiful wife, beautiful little girl and two Labradors.
Raised in Crystal River Florida – looking forward to helping his community and surrounding areas to give back.
Dr. Nick Ricca, DPT
Physical Therapist
Clinic Director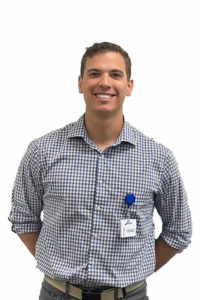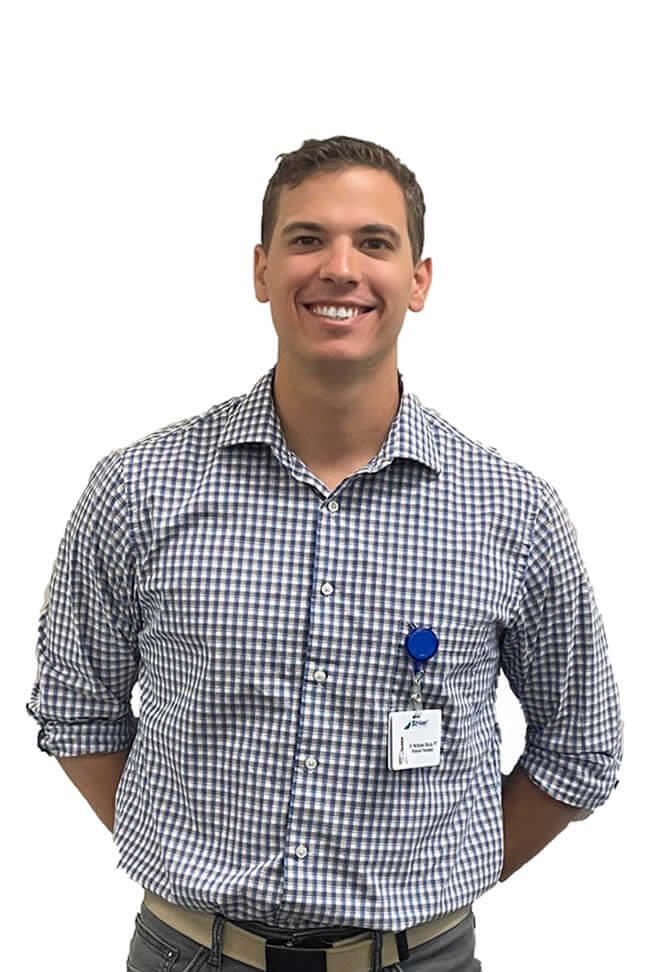 Luz Maria Palacio, OT
Occupational Therapist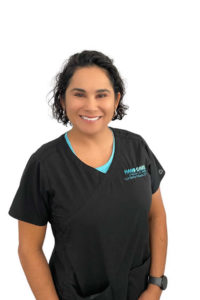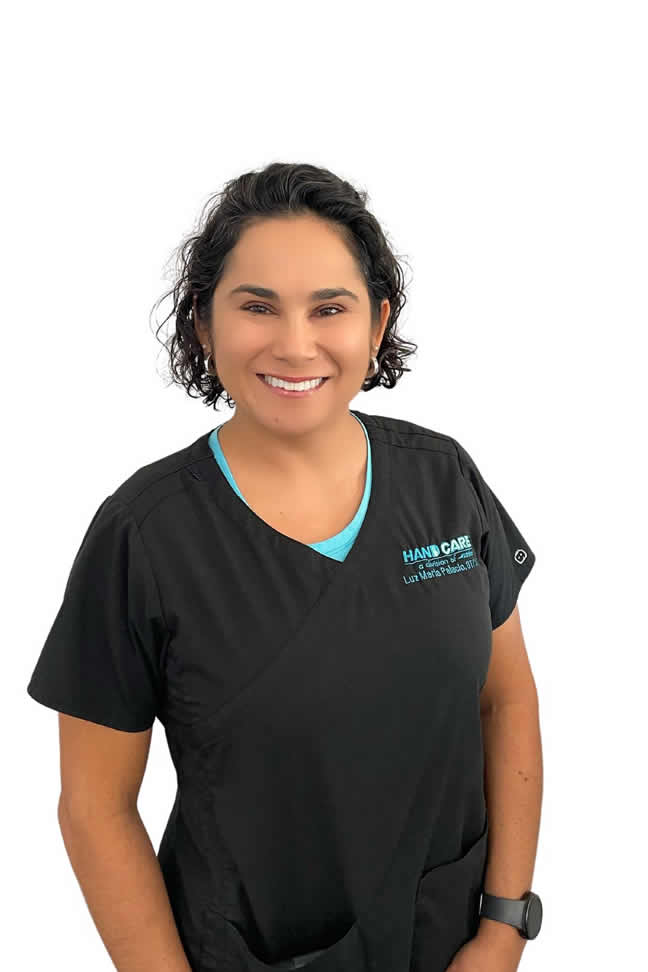 Credentials
2004 – Bachelor of Science Degree in Occupational Therapy – Florida International University
2009 – Hand Therapy Certification – Board Certified Hand Therapist
Interned at The Hand and Upper Limb Center in London, Ontario
Experience
Specialized Hand Therapy
Outpatient Pediatrics Rehabilitation
Acute Care
Fluent in Spanish
Hobbies and Personal Interests
Enjoys participating in outdoor activities with her family.
Gardening
Traveling
Credentials
1999 – Bachelor of Health Science in Occupational Therapy – University of Florida.
Board Certified Hand Therapist
Experience
Hobbies and Personal Interests
Gardening
Running
Drawing
Volunteering at the Marion County Gardeners and Ocala Civic Theatre
Sarah Leppert, OT
Occupational Therapist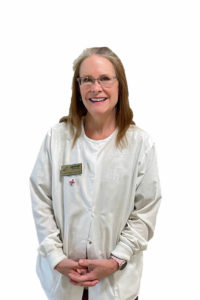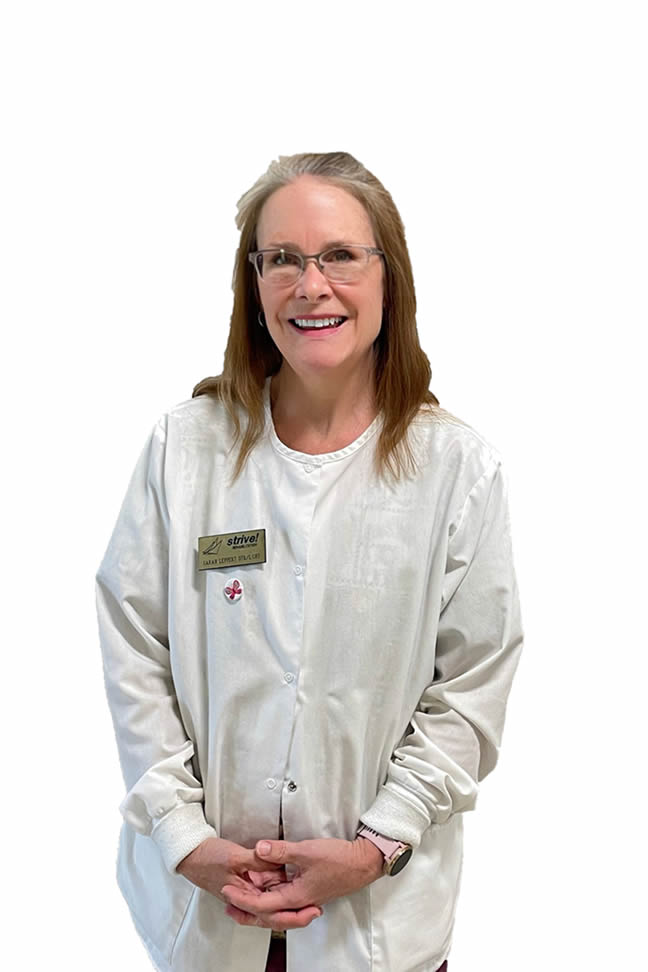 Emmalyanna Langston
Physical Therapy Assistant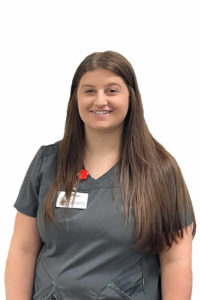 Stieven Pilapil
Rehabilitation Tech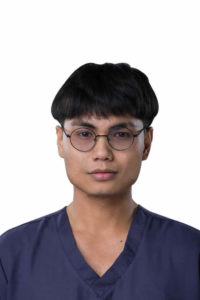 Becky Dafoe
Lead Patient Service Coordinator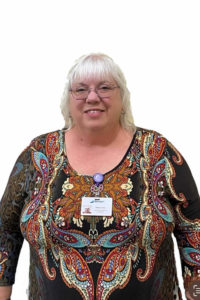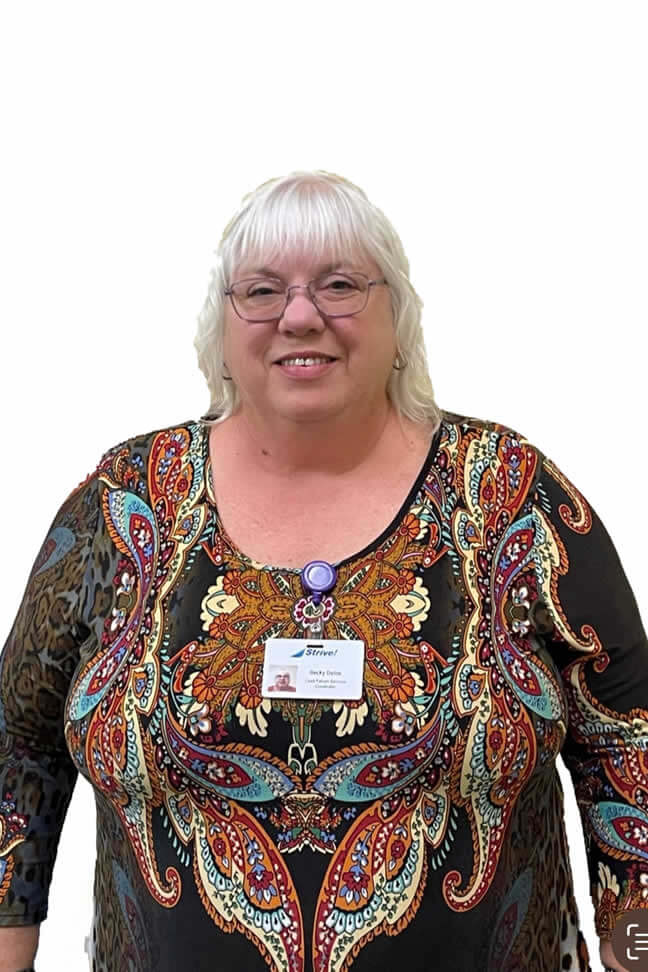 De'Janaya Praylow
Patient Service Coordinator