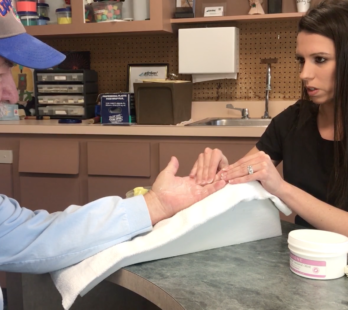 Specialized hand therapy is provided by a skilled occupational therapist who specializes in treating individuals with conditions affecting the hands and upper extremity.
How does it work?
The main objectives
of treatment are:
• evaluation of strength, endurance, and motion
• increase functional use of the upper extremity
• decrease pain and fabrication of dynamic and static splints
You can find our hand care specialist at all three Strive!