As you know, our employees Strive! for excellence in all we do.
We are pleased to congratulate two outstanding employees who have been named our January 2017 Employees of the Month.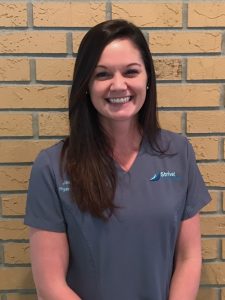 The award for Outpatient Employee of the Month goes to Jessica McIntosh, a physical therapy assistant at our Maricamp location. In a nomination by Dr. Michael Wood, he described Jessica as a "true team player."
"During some recent employee absences, Jessica took care of patients, getting them better, no matter how long it took," he says. "She is very patient-centric and always does her job with a smile. Her patients love her!"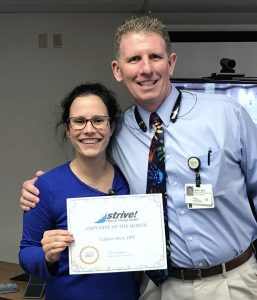 The award for Inpatient Employee of the Month goes to Lindsey West, Doctor of Physical Therapy at Ocala Regional Medical Center. She was nominated by Jeff Nasman after she won the Trauma Star award from the hospital.
According to Jeff, the Trauma Star is awarded to only one out of all hospital employees each month by the trauma team. Lindsey was chosen for the outstanding preparation and education she delivered to a trauma patient. Described as a "great patient advocate", Lindsey has recently accepted a position on the falls committee.
Jessica and Lindsey, we appreciate your passion to succeed. It's what we all Strive! for.