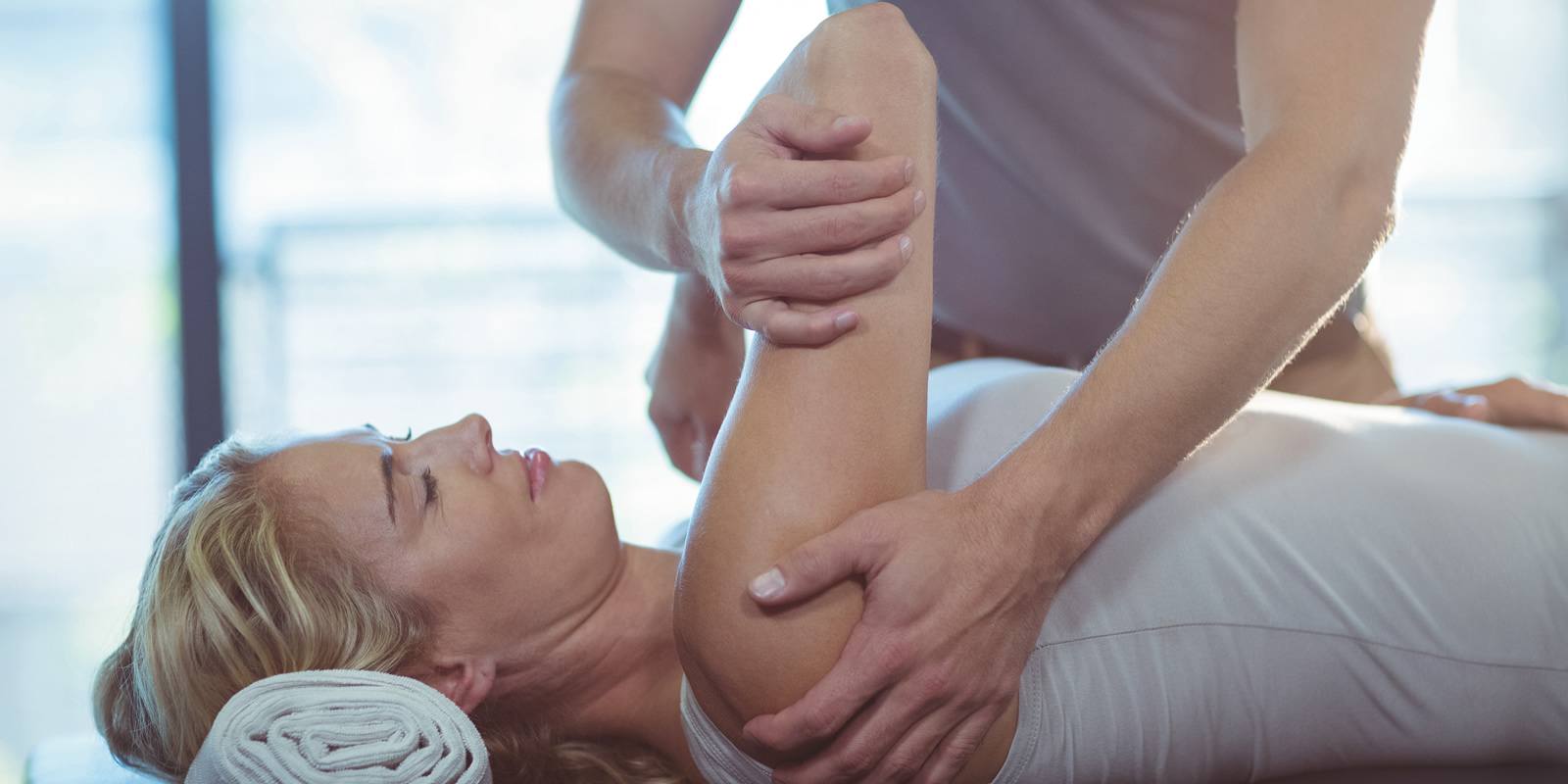 Physical Therapy & Rehabilitation
Physical therapy focuses on the restoration of function and mobility – getting you back to optimum performance and quality of life following an illness or injury. Physical therapists treat individuals of all ages who have or may develop impairments, activity limitations, and participation restrictions related to conditions of the musculoskeletal, neuromuscular, cardiovascular, pulmonary, and/or integumentary systems.
Physical therapy is used to address illnesses or injuries that limit a person's abilities to move and function comfortably in their daily lives. A physical therapist will use a physical examination and consideration of an individual's history to make a diagnosis and establish a management plan. Physical medicine and rehabilitation, also known as physiatry, is used to enhance and restore functional ability and quality of life to those with physical impairments or disabilities.
How Does Physical Therapy Work?
On your initial visit to one of our physical therapy clinics, a skilled therapist will evaluate your injury or dysfunction and develop an individualized treatment plan to:
Relieve pain
Promote the healing process
Improve or maintain a body function
Prevent secondary complications of an injury or disability
Restore function, strength, mobility, and/or coordination
Rehabilitate each patient to the optimal degree possible
Many conditions respond favorably to physical therapy. Among the most common conditions treated are:
Musculoskeletal Injuries:

Degenerative conditions – those affecting joints and locomotion – such as osteoarthritis
Fractures, dislocations
Muscle and soft tissue injuries

Inflammatory conditions such as bursitis, tendonitis, etc.
Chronic diseases/dysfunction such as multiple sclerosis, rheumatoid arthritis, chronic low back pain.
Neurological injuries/conditions
Wounds
Circulatory conditions/disorders
Vestibular issues
Post-surgical rehab
We also provides a unique opportunity for Post-Rehab Fitness. We are unique in this respect because on-site you have access to medically certified and licensed staff including physical therapists who oversee your conditioning program as you continue to recover and train for your return to sport. 
Other conditions treated with physical therapy include spinal cord injuries (paraplegia, quadriplegia), burns, ulcers, amputations, various forms of neuritis, and skin diseases such as psoriasis and scleroderma. The physical therapists work closely with physicians, nursing services, and other practitioners in providing the best possible program for each patient.