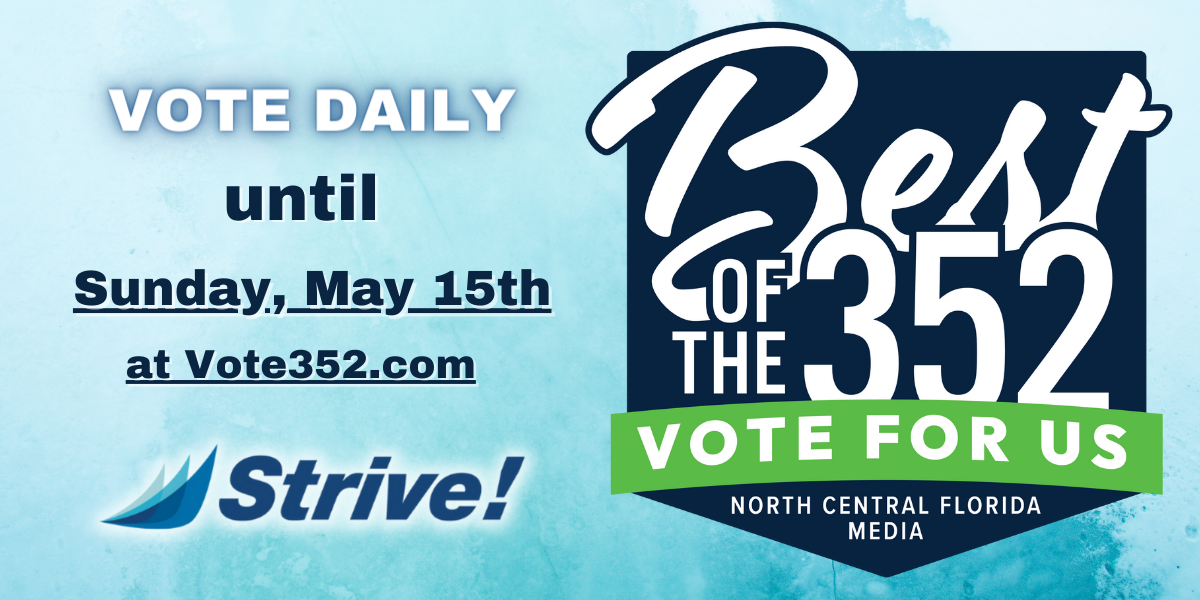 Thanks to support from our amazing community, we have been nominated to participate in the Best of the 352 contest for both Physical Therapy and Chiropractic!
Cast your vote for your favorite 352 businesses by clicking here.
You can vote once daily through May 15th!
As always, your support means the world to us! We are so lucky to be a part of this community who treats us like family.
​