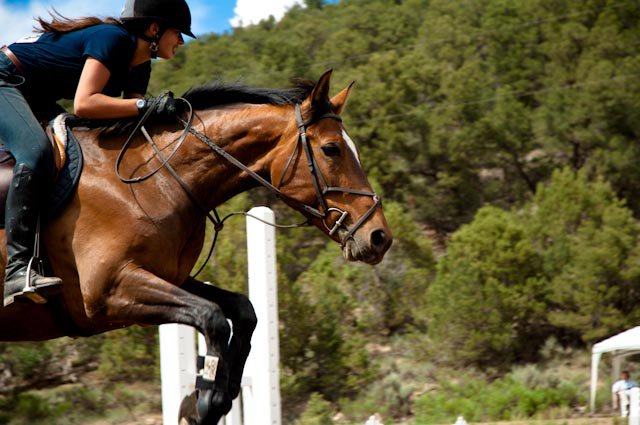 Equestrian riders can sustain injuries just like any other sport. Here at Strive! Physical Therapy, we understand the unique demands that are put on the body while riding horses. Not only does the bodies overall health effect how well one rides, but it also effects the performance of an equine partner. Strive! can help you recover from injury and get you back to riding at your best.
Even if you haven't sustained an injury, there are many reasons to see Physical Therapy as an Equestrian:
Pain of any kind during or after riding.
If riding in one direction is significantly harder than riding in the other.
You're having difficulty sitting to the trot.
You have a hard time keeping your heels down.
You are returning to riding after having had a baby.
You have difficulty keeping your hands quiet.
You frequently lose your stirrups.
You struggle with shoulder, neck, or back pain.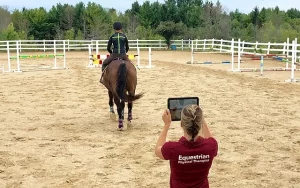 If you're looking to enhance your performance techniques, Physical Therapy is a great resource. Physical Therapy will help identify any impairments and work towards improving movement patterns for riders. Treatment plans are tailored to each Equestrian, taking into account their specific needs. Therapists at Strive! take into account different body types, styles of riding, and different horse breeds when creating a treatment plan.
A Strive! Success Story:
Laura Linback suffered a tragic accident with her beloved horse, Heff, after jumping in a horse show in Ocala spring of 2015, Heft collapsed and Laura fell. She hit her head and suffered a Coup Contrecoup Injury which is a condition where both the site of impact and the opposite side of her brain were injured. Laura had brain swelling, emergency surgery and was in a coma for 18 days.
Laura learned to walk again and ride horses again with the help of Strive! Physical Therapy Centers. "Even when you're struggling they always find the positive. Troy (my Physical Therapy Assistant) not only explains everything very clearly, but he stops and he shows me. He's very clear in what he wants me to do which is helpful. At Strive! they push for recovery, they make you earn it, which is how it needs to be to recover. To truly recover you need someone pushing you, gently, but pushing you. I don't think Strive! has any idea how important they are to me in every way. Not just the 2 days a week I go there, but I was up in the morning and look forward to going there. And I can't wait to get there because there's a real sense of support, commorodery and care and I want to let them know how much it means to me. There's a real heart to the place that is not medical, it's very human."
Click here to view more testimonials.
Call 352-351-8883 to set up a free consultation and discover how Strive! Physical Therapy can help your Equestrian career!