"Whatever you do in your daily life is your sport," Alec says. He approaches physical therapy the same way for patients who are serious athletes as patients whose sport is walking the dog.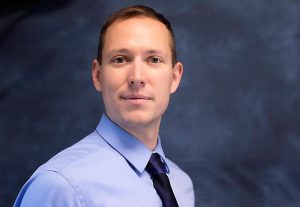 "We find something that excites you, that you want to get up and do," he says. His first consultation always focuses on the patient's goals, or the "normal" they want to get back to. He believes anyone can benefit from being more active and incorporating strength training into their workouts, and says physical therapy is super effective for patients who suffer from arthritis, osteoporosis, and any condition that causes chronic pain.
Alec's favorite part of his job is working with people, and he currently works with physical therapy patients at the Strive! Maricamp Center.
Always interested in fitness and helping people get healthier, in his time off Alec enjoys martial arts and soccer. He recently marked his one year anniversary with Strive! and his first year as a physical therapist.